From pointing 1,245 sunflowers to the skies to bringing together an entire community in song, there's no denying that Mike McGrother knows a things or two about showcasing arts in the community.
Now the Wildcats of Kilkenny frontman is at it again, but this time he is sharing his knowledge with the next generation of up and coming performers.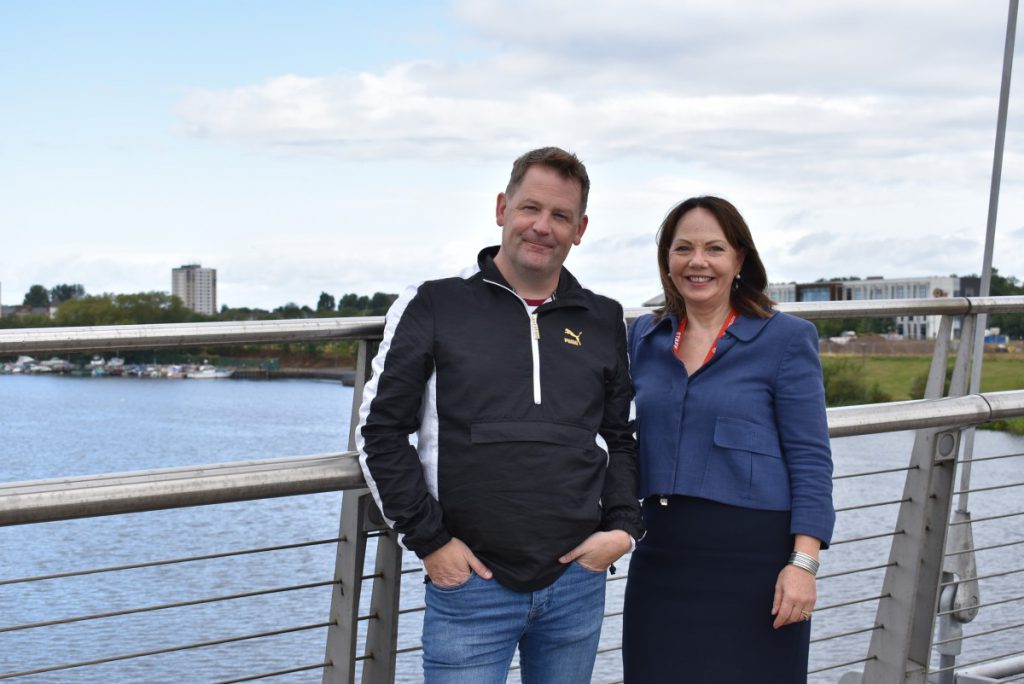 Mike has joined forces with Stockton Riverside College to help students discover new ways of bringing their performance into the community.
And the timing couldn't be better as the Tees Valley works to secure its place as City of Culture 2025.
"It is so important for young people who want a career in the creative sector, be that as a performer or on the technical side of the business, to recognise the fantastic possibilities that are opening up to them," said Mike. "With the proposed City of Culture status it feels like a good time to be passing on some of what I have learned and getting the students thinking about the possibilities that are here on their doorsteps."
Having led from the front on Stockton's cultural scene for some 25 years, Mike's unique creative residency with Stockton Riverside College, will see him working with students at the college to help them become, "a central driving force in the cultural programme of Stockton and the wider Tees Valley".
Stockton Riverside College's Campus Principal, Lesley Graham, said: "I'm delighted that Mike is working with us to help develop our performing arts and technical theatre academy. The Tees Valley has an increasing reputation for hosting largescale events which attract tens of thousands of visitors such as Stockton International Riverside Festival (SIRF) and most recently of course the Great North City Games.
"Add to the mix Stockton's Georgian Theatre, Arc and the upcoming Globe Theatre, and it is clear there's a real need to work with young people to ensure they have the wide ranging skills that Stockton and the Tees Valley require to support all the great things planned in the run up to our City of Culture 2025 bid."
With a line-up of exciting projects in the coming months Mike is looking forward to getting the students on board; one of the projects he describes as his "most ambitious and most important community initiative to date". The One More Light for Christmas scheme is a Tees Valley-wide life changing musical project focused on suicide prevention.
Mike, who was named one of the Prime Minister's Points of Light for his work in the community, said: "If you look right back to the very roots of our cultural heritage it is about more than performing, it is also about social commentary and having a voice to potentially make changes in the community, to society and people's opinions."
By working with the Stockton Riverside College students, he said: "I want to remind everyone that they are the pioneering creatives of the 21st century and they can help to put Stockton and the Tees Valley on the world stage once again."