Results are in and the future is looking bright for a Tees Valley college group celebrating one year since merger.
Increased student numbers, outstanding achievements and a brighter outlook, all show the decision to merge was the right move.
Now, the group is changing its name to more accurately reflect the diversity of all of its campuses while still maintaining all of the individual college names.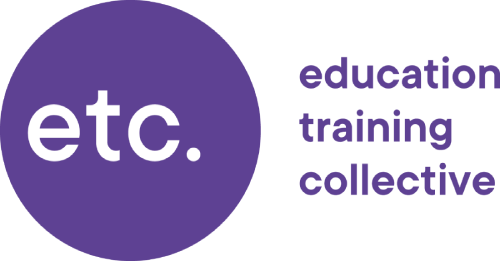 Launching today, the Education Training Collective (Etc.) will be the new umbrella brand for the group, which incorporates Bede Sixth Form College, NETA Training, Redcar and Cleveland College, Stockton Riverside College, Tees Valley Logistics Academy and The Skills Academy.
Etc.'s Chair of the Board of Governors, Mark White OBE DL, said: "Following the successful merger of Stockton Riverside College and Redcar and Cleveland College, we have taken the decision to introduce a new overarching name for the college group, giving all of our sites a shared identity and brand, while maintaining the individual college names.
"It has been such a busy first year for the whole group with some remarkable achievements happening across all our sites. It felt like the time was right to introduce a new overarching name, giving all of our sites a shared identity and brand."
The merger of Stockton Riverside College and Redcar and Cleveland College was completed on August 1, 2018, securing the future of a dedicated further education college in Redcar and Cleveland.
Mark said: "Investment in improved student facilities, industry standard equipment and services, along with shared resources, all supports best practice and has created greater learning opportunities for students and ensured a cohesive and effective transition across the group.
"One year into the merger we are already seeing significant impact with raised student aspirations, improved achievement and rapid progress."
Redcar and Cleveland College has seen increased student attendance, retention, and aspirations, along with stronger links with employers and schools. At Bede Sixth Form achievement rates are up and this summer the college saw a 99% A level pass rate and 98% vocational success. In addition, NETA Training is receiving national recognition, being shortlisted for two prestigious industry awards and Stockton Riverside College is continuing to build engagement with employers with the recent launch of the North East School of Shipping in partnership with the Institute of Chartered Shipbrokers and PD Ports.
Councillor Alison Barnes, Redcar and Cleveland Borough Council's Cabinet Member for
Children, said: "It has been very encouraging to see the success of this merger over the last year with both colleges going from strength-to-strength. We are especially pleased to see the improvements in attendance and retention of students at Redcar and Cleveland College and closer links with employers and schools. It is now the right time to have a new name encompassing both the Stockton and Redcar Colleges."
Councillor Bob Cook, Leader of Stockton-on-Tees Borough Council, said: "This is an exciting change for the group but one thing I'm sure won't change is its dedication to the highest of standards and its commitment to helping every student be the best that they can be. Our education providers have such a key role to play in our aspiration for economic growth across the Tees Valley and I wish them every success."
Tees Valley Mayor, Ben Houchen, added: "I'm delighted to hear of the success achieved by the Stockton Riverside College Group since the merger a year ago.
"It's important that all of the colleges and training providers are keeping their own identity, but this overarching brand connects them more closely, creating something that will become synonymous with quality. With all of our work to drive jobs and growth, it's essential we give the next generation the skills to fill the high-quality roles being created. Etc. will play a huge part in helping local students fulfil their potential and giving businesses the skills they need to thrive."
The Etc. name change has been approved by the Secretary of State and becomes official today. The new brand will be rolled out over the coming months.
Etc. Chair Mark said: "We are incredibly excited about this change. With a team of passionate and knowledgeable staff, engaging workspaces and industry-leading equipment, we have the capability and determination to offer the highest standard of education and training to local businesses, students and community stakeholders."
It remains learning as usual for students as all of the colleges and training providers in the group will retain their existing names.