We highly value our staff across the Education Training Collective, and the colleges and training centres which make up the group.
Staff Benefits
At Etc. we reward and support our colleagues in many different ways, including remuneration, training and so much more – we've listed a few examples of what you can expect when you join our team:
To find out more, read our Staff Benefits brochure.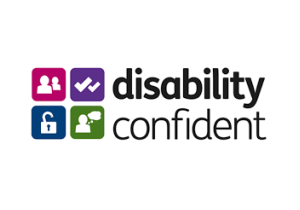 Applying to NETA Training Group
First, check our NETA Training latest vacancies. When you have found the job vacancy that you are interested in, you will be shown all relevant information for that vacancy such as the job reference number, salary, contract term and the closing date for applications.
Alternatively, for positions across the entire Etc. Group check current vacancies here.
Join Our Talent Pool
Now you can join our Etc. Talent Pool by completing a short form and submitting your preferences, in line with GDPR legislation, – we will hold your details securely and whenever a new vacancy is released, a member of our team will check to see if you're a match – if so, we will be in touch to let you know and advise you on what you need to do next.
Please send any hardcopy recruitment correspondence to:
As an organisation, we encourage all staff to practice Continuous Professional Development. With the agreement of their line manager and the usual approval all staff are welcome to apply for any college course currently offered and for external courses as appropriate to their role within the college. All staff are encouraged to update Literacy, Numeracy and I.T. skills whether on a formal or informal basis.
Etc. is an exciting and vibrant place to work with quality of provision as a core aim. Quality staff are key to that aim and if you feel that you are able to offer our students dynamic and innovative practice (whether in a teaching or support role), then we'd like to work with you.
The group is committed to safeguarding and promoting the welfare of children and vulnerable adults and expects all employees and volunteers to share this commitment.
---
Investors in People
The Education Training Collective is committed to the development of its staff in line with the principles of the Investors in People standard, which provides a framework to help organisations improve performance and realise objectives through the effective management and development of their staff.
People are an organisation's greatest asset and perform better when they are equipped with the right knowledge, skills and motivation to work efficiently. Etc. appreciates its staff and values the contribution that every individual makes to the success and continuing improvement of the organisation.
---
---
What it's Really Like to Work Here
Don't just take our word for it, see what a selection of colleagues have to say about working as part of Etc…
David Laycock
Head of Engineering
Kelly Coupland
Sport, Public Services P.A.L
Nikki Thurston
Apprenticeships Compliance Manager
Rebecca Maynard
English Course Lead
Tamsin Edwards
Group Business Development Manager
Rebecca Parkin
Business Administration Apprentice